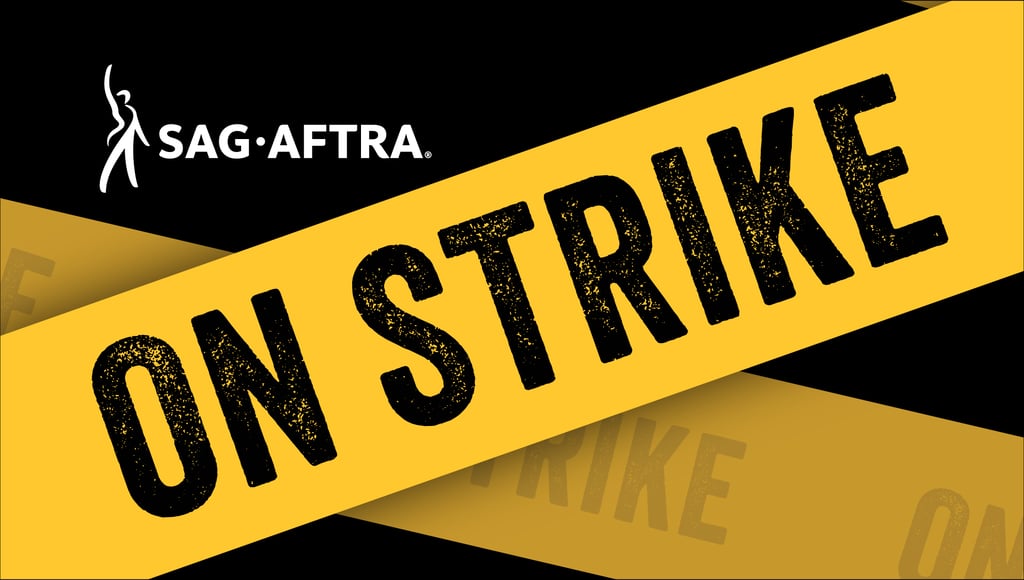 In a historic move, Hollywood actors and screenwriters have joined forces to initiate the first dual strike from their respective unions in over sixty years. This development has significant implications for the film and television industry, with potential consequences that could reshape the landscape of entertainment.
The Screen Actors Guild-American Federation of Television and Radio Artists (SAG-AFTRA) and the Writers Guild of America (WGA) have been engaged in more than a month of talks with studios, streaming services, and production companies. These discussions, aimed at establishing a new three-year contract, have unfortunately yielded little progress, with the tone becoming openly hostile in the days leading up to the strike.
Union leaders argue that the shift to the streaming model in recent years has deprived actors and writers of their fair share of income, with a disproportionate amount of revenue being funneled to executives. The proposals put forth by the Alliance of Motion Picture and Television Producers (AMPTP), which represents the studios, streamers, and production companies in negotiations, have been deemed insufficient by the unions.
The actors and writers have several shared concerns. The move to streaming has resulted in shorter seasons with longer gaps between them, leading to less work. They argue that inflation is outpacing the scheduled pay increases in their contracts. Additionally, both groups are worried about the unregulated use of artificial intelligence, fearing that studios may use their likenesses without hiring or paying them. Actors are also grappling with the increasing burden of self-taped auditions, a cost that used to be borne by casting and productions.
The AMPTP has countered these claims, stating that they presented a generous deal that included the largest increase in minimum pay in 35 years and a groundbreaking proposal to protect actors' digital likenesses.
The strike will have a significant impact on actors' day-to-day activities. Union rules prohibit actors from performing any part of their jobs, including auditions, readings, rehearsals, voiceovers, wardrobe fittings, and even promoting their work on podcasts or at premieres. Instead, they are expected to spend their days on picket lines, outside the corporate headquarters and production hubs of studios.
For viewers, the combined strikes will force nearly every U.S.-based show or film that hasn't already been shut down into hiatus. Forthcoming seasons of television shows are likely to be delayed indefinitely, and some movie releases will be pushed back. The writers' strike has already had an almost instant effect on late-night network talk shows, which all went on hiatus immediately. Many scripted television series have also shut down.
The duration of the strike is uncertain. The longest previous writers' strike, in 1988, lasted five months. The most recent one, in 2007 and 2008, went on for about three months, as did the most recent actors' strike in 1980. With both sides on strike together for the first time since 1960, and both facing so many of the same issues, they might find themselves jointly out of work for a long time.
In light of these developments, Sidestreet continues to stand in solidarity with the striking workers. The company will not be accepting work on productions that fall under the agreement during the strike. This decision underscores Sidestreet's commitment to supporting the workers in their fight for fair conditions. As the situation unfolds, it's crucial for all parties involved to keep an open dialogue and work towards a resolution that respects the rights and contributions of the actors and other professionals in the industry. The outcome of these negotiations will undoubtedly have a lasting impact on the future of the entertainment industry.
Continued Support for News Units
While the strike has a significant impact on many areas of the entertainment industry, it's important to note that news units are not affected by this action. News production operates under different contracts and is therefore able to continue during this period.
At Sidestreet, we understand the vital role that news plays in informing and connecting our communities, especially during times of uncertainty. We remain committed to supporting our news clients throughout this period, providing the same level of service and dedication that they have come to expect from us.
While we stand in solidarity with our colleagues in the film and television industry, we also recognize the importance of continuing to serve our news clients. We will navigate these challenging times together, always striving to uphold our commitment to quality, integrity, and fairness in all that we do.